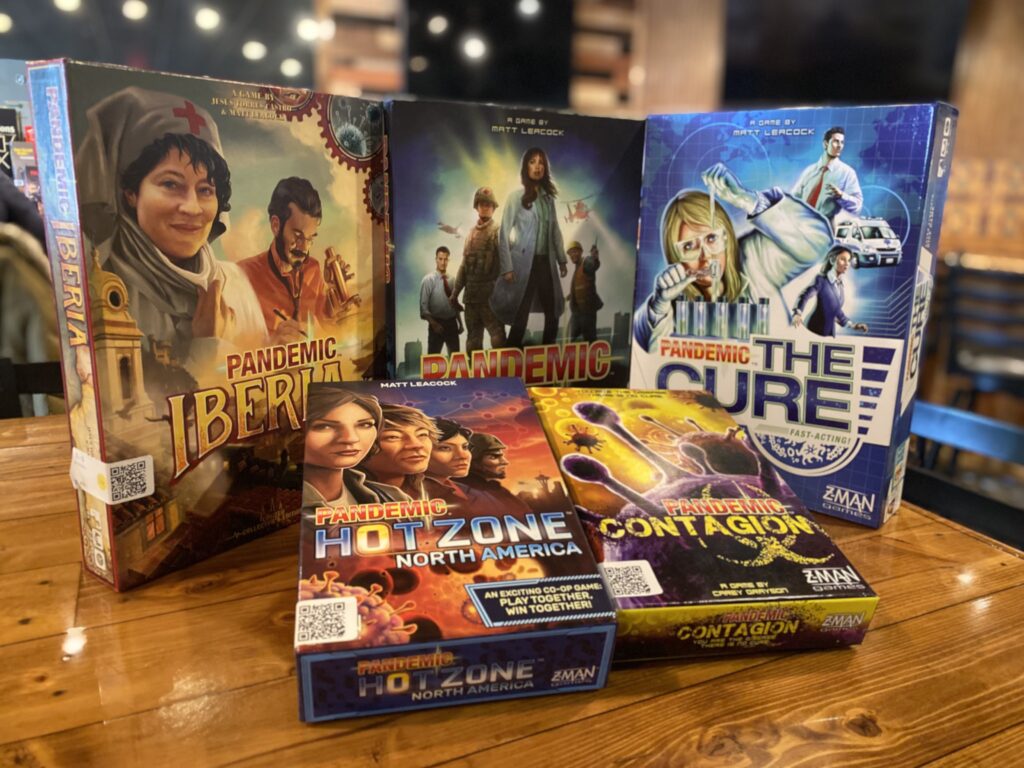 Game Night
On Monday February 7th, we will be hosting a game night featuring the Pandemic line of games.
Game Description
In Pandemic, several virulent diseases have broken out simultaneously all over the world! The players are disease-fighting specialists whose mission is to treat disease hotspots while researching cures for each of four plagues before they get out of hand.
The game board depicts several major population centers on Earth. On each turn, a player can use up to four actions to travel between cities, treat infected populaces, discover a cure, or build a research station. A deck of cards provides the players with these abilities, but sprinkled throughout this deck are Epidemic! cards that accelerate and intensify the diseases' activity. A second, separate deck of cards controls the "normal" spread of the infections.
Variants
A dice-based version of the popular Pandemic board game, sets up in less than a minute and plays in 30 minutes. As in the board game, four diseases threaten the world and it's up to your team to save humanity. You and your team must keep the world's hotspots in check before they break out of control, while researching cures to the four plagues.
Pandemic: Hot Zone – North America
Disease threatens North America and only you can stop it! In Pandemic: Hot Zone – North America, players work together against the game to discover cures for three deadly diseases that threaten the continent. Travel to different North American cities to treat local populations, prevent outbreaks, and share research with your team. Can you discover the cures before it's too late?
Welcome to the Iberian Peninsula! Set in 1848, Pandemic Iberia asks you to take on the roles of nurse, railwayman, rural doctor, sailor, and more to find the cures to malaria, typhus, the yellow fever, and cholera.
In Pandemic: Contagion, you are competing against other diseases (fellow players) to see who can eliminate humanity. With no cure to be had, the one of you that wipes out all human civilization will come out on top as the most deadly disease ever known to man, may he rest in peace.