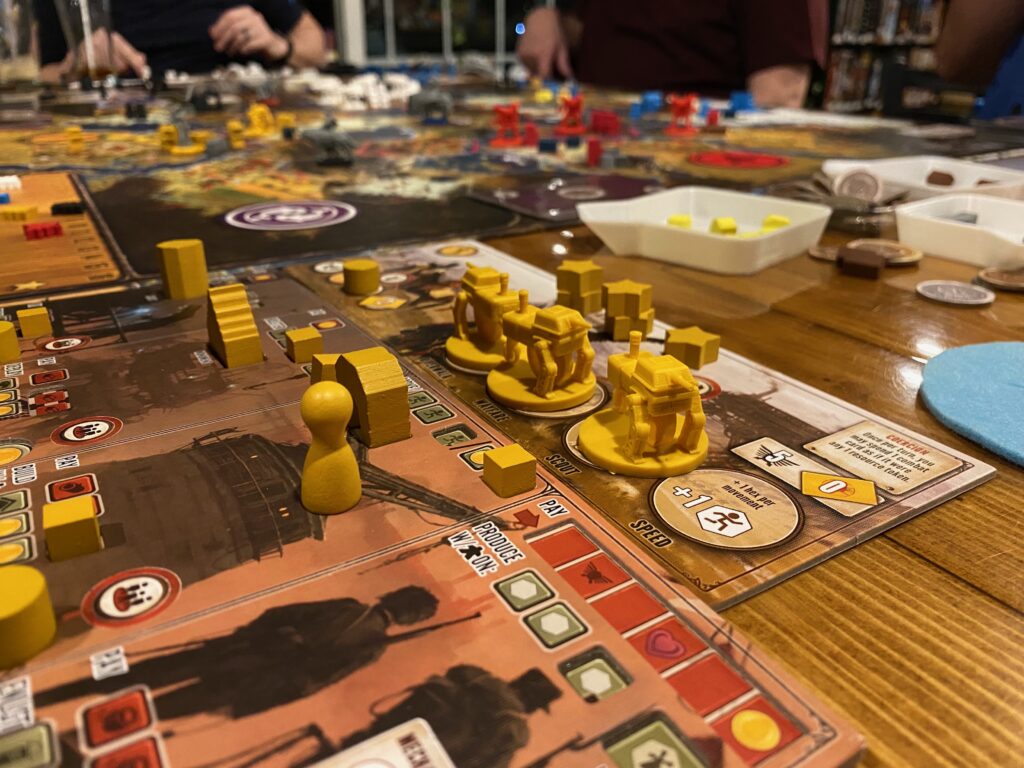 Scythe hit the table last night for the board game social. This 5 player battle was played on the larger board and took about 2.5 hours.
Chesterfield native Jamey Stegmaier is the designer of this game which is in the Board Game Geek top 20 games of all time. Check out our Scythe page to see details on this game and where it ranks on other lists.
Jamey also donated some other games he designed or published, to our cafe. Check those out as well.